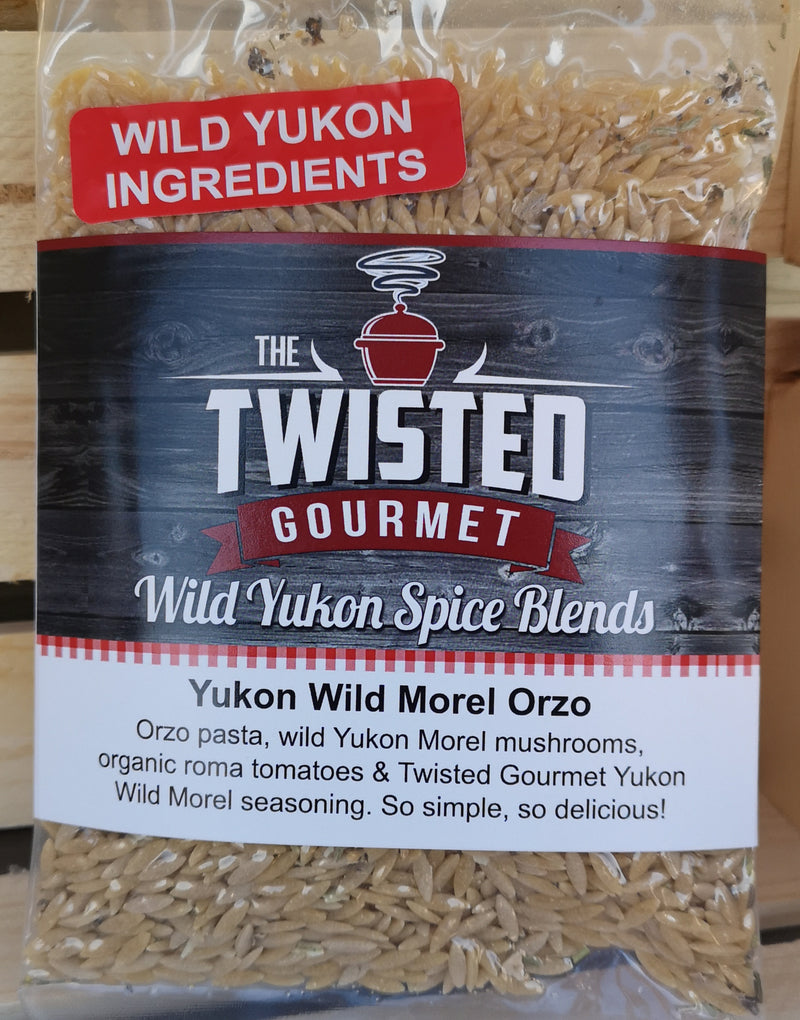 Morel mushrooms are the new gold in the Yukon - they appear ever so briefly in June, and there is a new gold rush every season.  Coveted for their deep, earthy flavour, these are truly prize delicacies, valued worldwide. These little gems appear most often in areas recently scarred by burns in our fire-driven boreal forest ecosystem, one of nature's many rewards. The mushrooms in my Yukon Wild Morel seasoning and side dish are harvested by a family from Whitehorse who is deeply committed to respectful, sustainable harvesting and stewardship of this land. Please enjoy.
Ingredients: orzo pasta, morel mushrooms, rosemary, leek, onion, pepper, sun dried tomatoes, salt
Yukon Wild Morel Orzo seasoning, wild morel mushrooms, sun-dried tomatoes and orzo pasta in a ready-to-cook gourmet side dish! This is a delicious addition to any meal or add your favourite meat and veggies and serve it as a scrumptious main course. Ready in 10 minutes, you'll love the savoury morsels of wild-harvested Morel mushrooms from Canada's boreal forests. All Twisted Gourmet seasonings are lovingly hand crafted in small batches using the highest quality ingredients and wild foraged flavours from the Yukon. I think you'll love this one - it's a true Yukon classic. Cooking instructions on the package, serves 4 as a side dish or 2 as a main.