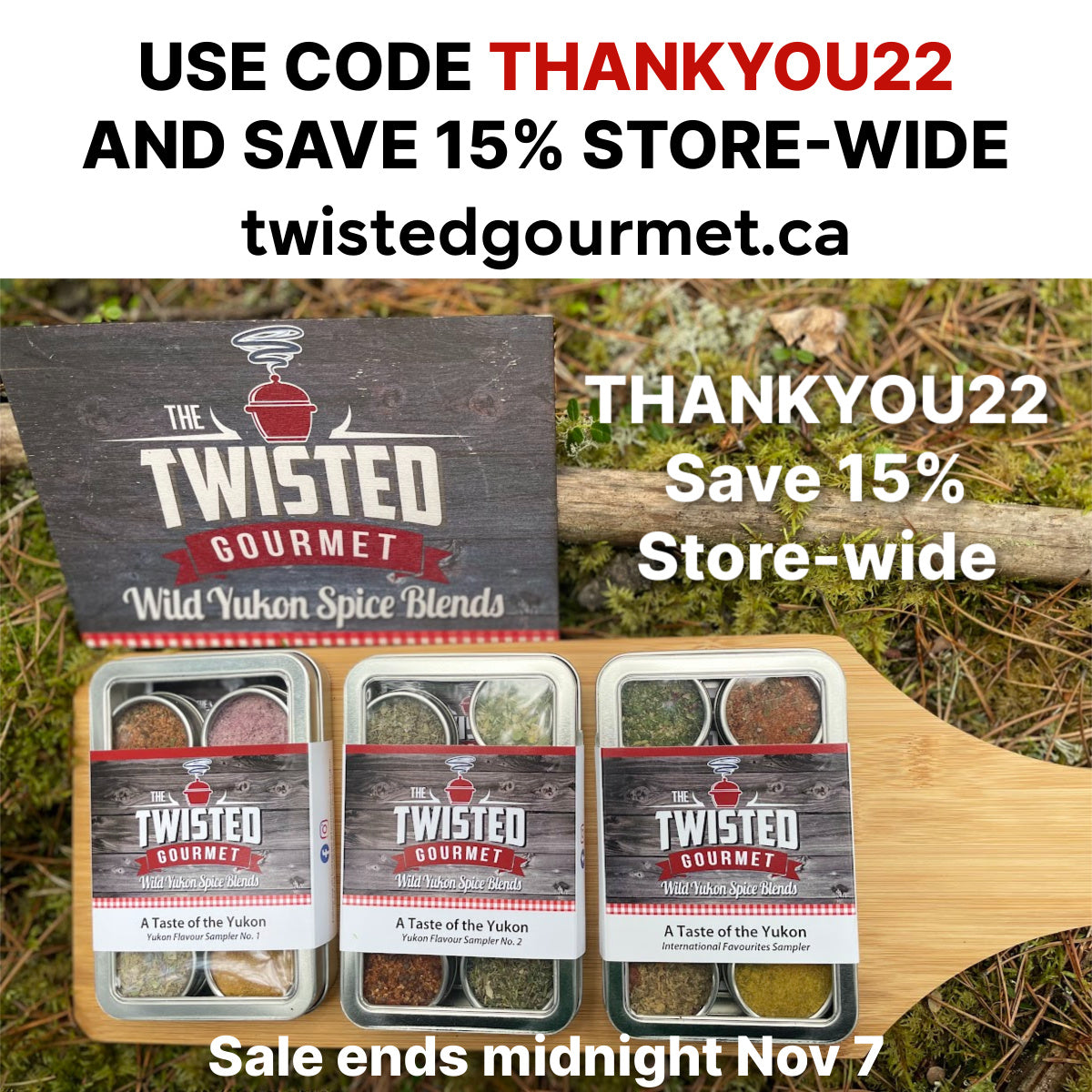 THANKYOU22 - Tis the Season for Special Prices!
04 November, 2022
by

Deborah Turner-Davis
in

News
The holidays are just around the corner and it's time to hunker down, cook up some delicious food and get a head start on your holiday shopping. From the look of the weather forecast, it's time to make sure the woodbox is filled and ready, too!
It's also time for me to say THANKS - thanks for the amazing support you have have shown me and my small business through the last couple of wild and crazy years. It's been a ride, but you've stuck around and I'm so grateful. 
To express that gratitude, I'm offering a 15% off store-wide discount from tonight (November 4th) til midnight November 7th. Seasonings, sugars, salts, side dishes, shakers, and even my ever-popular Taste of the Yukon Sampler Tins are on sale! 
Check your holiday lists, stock up, and feel good about how much you've already sorted out for this Christmas... you're way ahead of the game! Thank you - really!
Use code THANKYOU22 to save 15% off your purchase at checkout.
Sale ends November 7th, midnight.