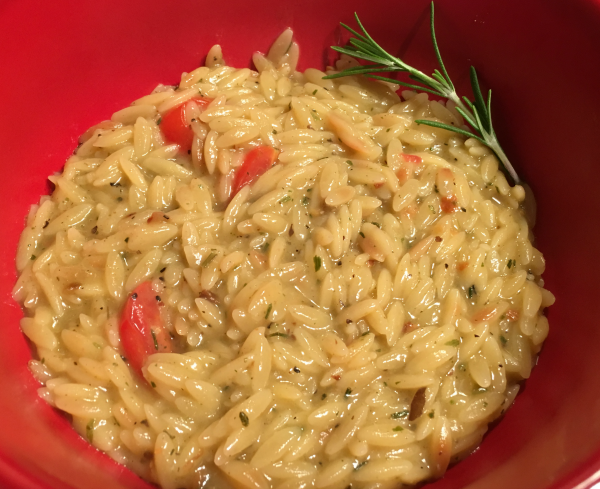 Yukon Wild Morel Orzo
21 October, 2020
by

Deborah Turner-Davis
in

Blog
Do you love risotto? I certainly do, but it takes quite a lot of time to prepare. This Yukon Wild Morel Orzo dish is a wonderful alternative. A quick and delicious side dish, so good you'll want to eat it straight out of the pan. Blending wild Yukon Morels, garlic, leeks, and rosemary, the Yukon Wild Morel seasoning adds wonderful flavour to this hearty side.
Ingredients:
2 tbsp Twisted Gourmet Yukon Wild Morel seasoning
2 tbsp butter
1/2 cup cherry tomatoes, halved (optional)
1 cup uncooked Orzo
2 cups chicken stock (plus approx. 1/4 cup as needed)
Method:
Over medium heat, melt butter in a medium deep sauce pan (2 inch deep fry pan). Once butter is melted, add the Twisted Gourmet Yukon Wild Morel seasoning and tomato halves. Sauté for 2-3 minutes or until tomatoes are softened and everything smells delicious.
Add orzo, stirring to blend butter and spices throughout the pasta. Stir in stock and simmer over medium/low heat. As orzo cooks, stir occasionally. Stock will be absorbed and evaporate. Add a bit of stock if orzo begins to stick.
Let simmer for 10-15 minutes or until pasta is cooked and most of the sauce has reduced. Serve, and enjoy.