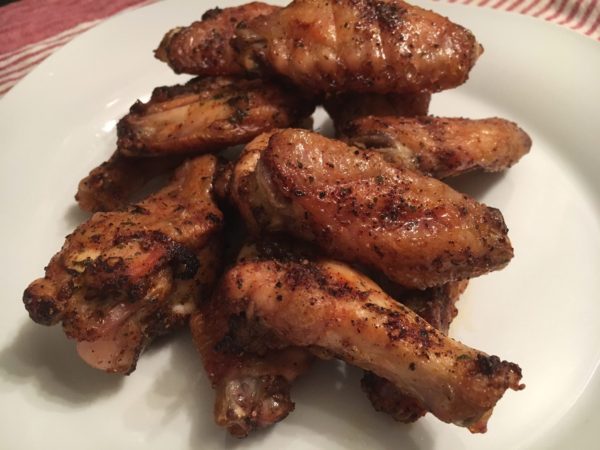 Smokin' Hot Chicken Wings
21 October, 2020
by

Deborah Turner-Davis
in

Blog
Whether it's game day, game night, or you just want some dang chicken wings, this dish packs a whole lot of flavour with a hint of heat. Think smoked sea salt, smoked chipotle pepper, and smoked garlic...is your mouth watering yet? These crispy wings are best served with a creamy dip, and I highly recommend using Twisted Gourmet Kiss Me Baby seasoning mixed with sour cream or Greek yogurt. So simple, so good! 
Ingredients:
1lb split chicken wings
1 tbsp olive oil
1 -2 tbsp Twisted Gourmet Smokin' Hot seasoning salt
Method:
Preheat oven to 450 degrees F. Rinse wings and pat dry with paper towel. 
In a bowl or bag, combine wings with oil and seasoning. Toss to coat well.
Place a wire rack on a foil lined baking sheet, lightly brush rack with oil. Place wings on rack and put the pan in the centre of the oven.
Bake for 15 minutes, then turn wings over and bake another 15 minutes or so until crispy. Enjoy as is, or use a tasty dip!
Kiss Me Baby dip: Mix 2 tbsp of Twisted Gourmet Kiss Me Baby! garlic seasoning mixed with 1 cup plain Greek yogurt or sour cream - delicious!
Enjoy, share if you must!
Tags:
appy
,
chicken wings
,
chipotle
,
easy
,
finger food
,
game day
,
game night
,
hot
,
side dish
,
spicy
,
superbowl