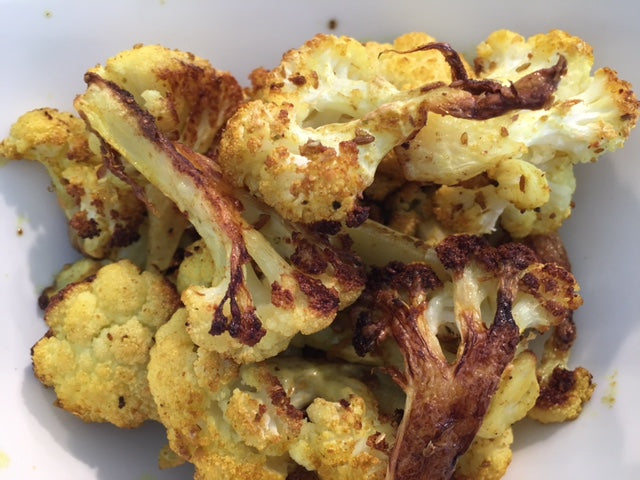 Twisted Curry Roasted Cauliflower
21 October, 2020
by

Deborah Turner-Davis
in

Blog
Right before my daughter left for university, I prepared this dish for dinner to accompany our main course. A few weeks later, she frantically called me asking how on earth I made the curry cauliflower, and if it was easy enough for her to replicate. After listing off what to do and what she needed, she was pleasantly surprised and just how easy it was. I like simple, and I like tasty. This dish checks both of those boxes. Three ingredients is all you need to create crispy, flavourful roasted curry cauliflower. The key is to keep roasting until the edges start to curl faintly and the bottom begins to brown. I like them crispy, so I keep them in there a little longer. 
Ingredients:
1 head cauliflower
1/4 cup safflower or canola oil
1-2 tbsp Twisted Gourmet Twisted Curry seasoning
Method:
Preheat oven to 375 degrees F. Cut washed cauliflower into bite sized pieces. In a large bowl, toss florets with oil andTwisted Curry seasoning until well coated.
Line a baking sheet with foil, brush with oil. Bake cauliflower in single layer on foiled sheet for 35-45 minutes or until tender, golden in colour & crisped at the edges. Enjoy immediately while crispy!