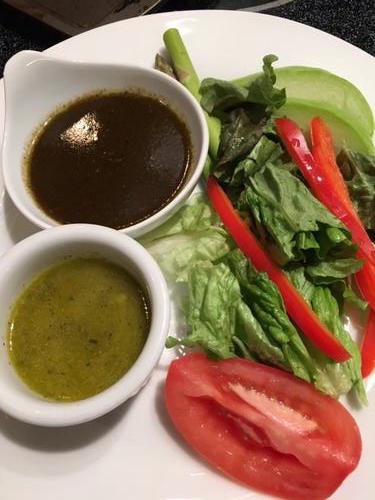 Grey Mountain Wild Italian Vinaigrette
21 October, 2020
by

Deborah Turner-Davis
in

Blog
This delicious salad vinaigrette can be whipped up in moments, and will make your greens sing. Even better, homemade vinaigrette can be stored in the fridge for up to two weeks. 
Ingredients:
6 tbsp olive oil
2 tbsp white wine vinegar OR balsamic vinegar
1 clove garlic, crushed
1 shallot, finely chopped
1 tbsp Twisted Gourmet Grey Mountain Wild Italian seasoning blend
1 tsp Dijon mustard
2 tbsp fresh lemon juice
1-2 tsp honey
1/2 tsp crushed chilis (optional)
Method:
Combine all ingredients in a small food processor or jar. Allow to sit a few minutes so flavours can blend. Cover with lid and process briefly or shake until well blended. Use on any salad or on steamed or sautéed vegetables.